Sex & High Heels
Written by Dr. Ava Cadell on Feb 24th, 2021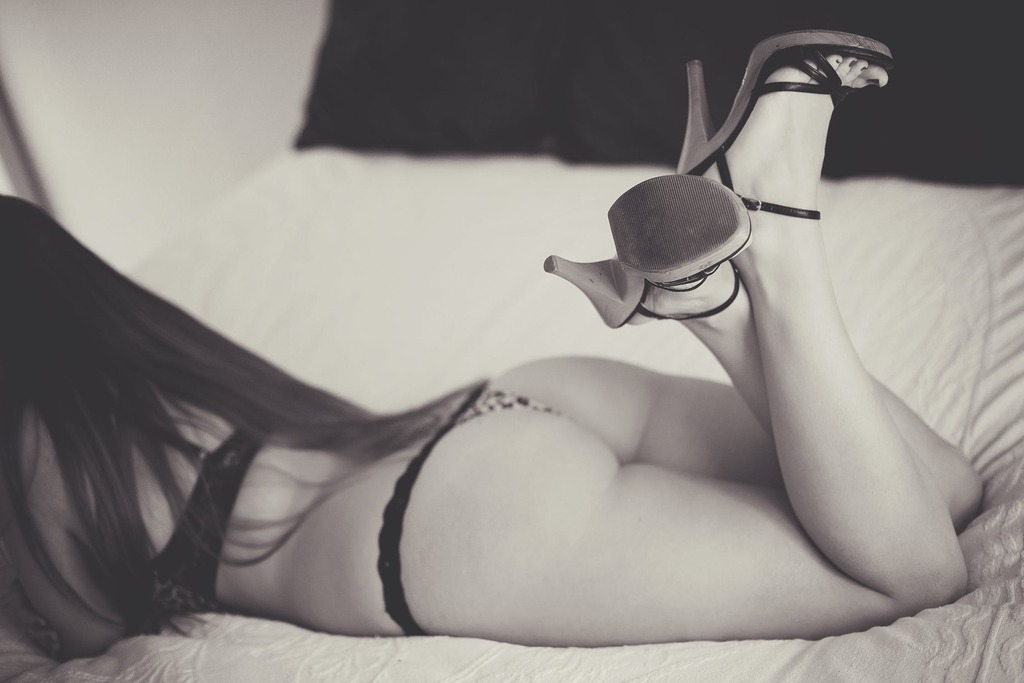 It is hard not to feel sexy in a pair of high heels as they change the way a woman feels and walks, in a more sensuous way. Her body is also accentuated as heels thrust her hips and breasts forward, rounding off the buttocks, making it seemingly more appealing. They make the feet look smaller and the legs look longer, firmer and thinner leading the eyes of an admirer gradually upwards and between her thighs. High heels increase height and sex-appeal for a woman and it can get her into a juicy frame of mind. One of the main reasons for wearing high heels is the improvement of confidence as they can make a woman look more graceful, elegant, glamorous, sexy, and beautiful. But did you know that wearing high heels can be good for a woman's sexual health as well?
In a study published in the Journal of European Urology, Dr. Maria Angela Cerruto presented the results of her tests on 66 women and found that if they stood with their feet at a 15-degree angle to the ground the electrical activity in their pelvic muscles was less — indicating the muscles were more relaxed with higher heels, thus improving their strength and ability to contract.
High heels are synonymous with sex, so if they are too uncomfortable to wear out, just wear them in bed and see how it can emphasize your sexual power.
Shoes have serious sex appeal for women. In fact some women think buying, owning or wearing a pair of shoes is better than sex. If asked, many women would agree that it doesn't matter how many pairs you have, there is always room for more. There's some science behind it with experts agreeing that women experience positive physiological effects when shopping for shoes. The feel-good neurotransmitter dopamine is released into the brain, flooding it with a pleasure endorphins that intensify all the way up to the actual purchase.
For shoe fetishists, the Stiletto is the ultimate in high heels. Thinner and higher than most high heels, it can be up to seven inches in height. Although high heels were around for some centuries, the stiletto was formed by Italian shoemakers in the 1950′s when they inserted a metal stick into the heel of a shoe in a bid to stop heels breaking.