Sex and The Sybian
Written by Dr Nancy on Nov 23rd, 2018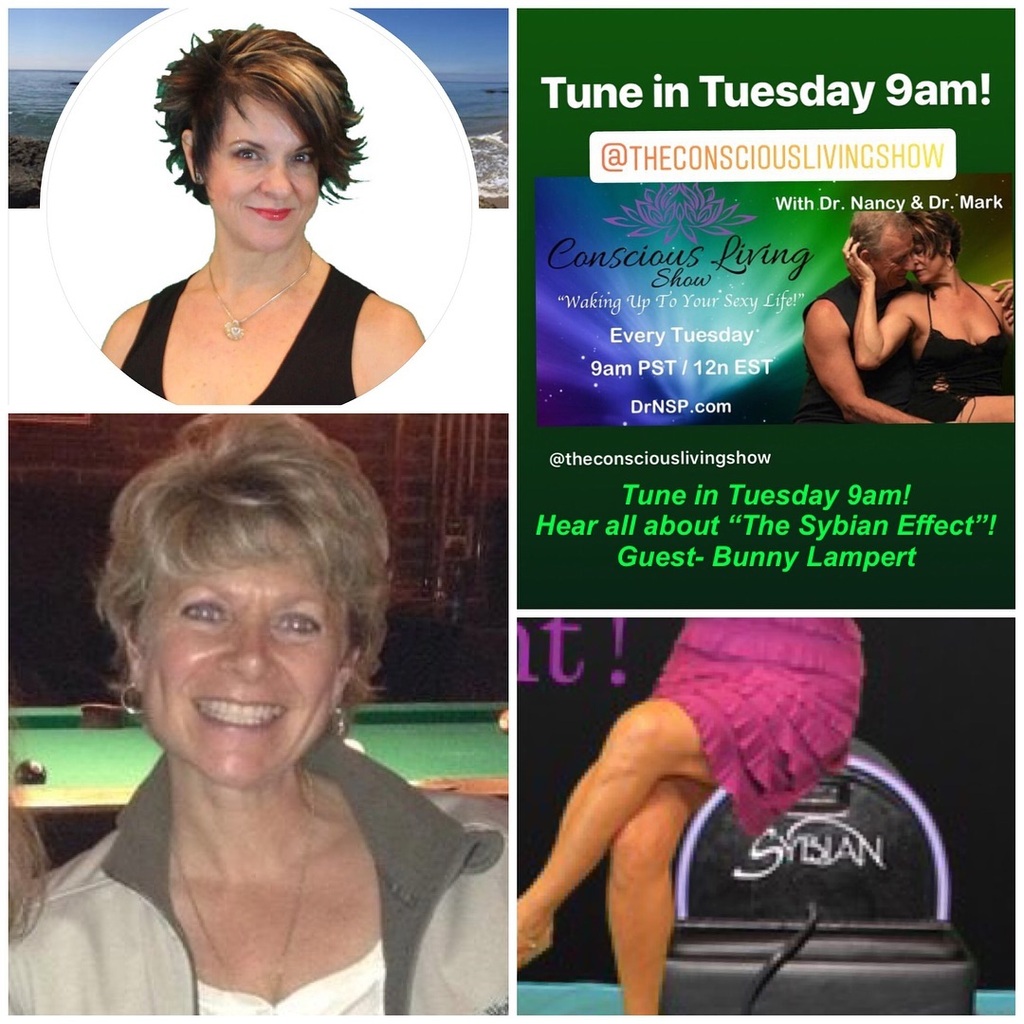 SEX & THE SYBIAN
With Dr's Nancy & Mark Interviewing Bunny Lampert.
Nov 20, 2018 Conscious Living Show Blog
Description: Meet Bunny Lampert. The Director of Education, marketing and production. She is also the daughter of Dave Lampert, Sybian's inventor. We will discuss the history of Sybian, a family owned company and how has women's sexual health been affected by such devices as the Sybian.
Intention: Share how and why the Sybian helps women sensitize to sexual pleasure, alone or with their partner.
Sponsor Focus: Thank you to our partnership with SYBIAN!
What can audience learn? There are many people doing the work of elevating women's sexual IQ and understanding their human rights of maximum sexual pleasure.
Hosts: Dr's Nancy & Mark
Guest: Bunny Lampert
Word Of The Week. Ultimate Pleasure
Segment 1 ---> Overview
The History of Sybian. Dave Lampert had always been fascinated by women's sexual expression - and felt that women needed more and something different than men did, even when he was very first exploring his own sexuality. Bunny speaks to how this was a catalyst for the future birthing of the Sybian by her father over 30 years ago.
Segment 2 ---> #MeToo & You
How does the Sybian Empower women?
Segment 3---> Did You Know?
Kisha Call In with Useless but entertianing sex facts!
Segment 4---> Keeping LIfe Spicy
Immediate and long term plans for Sybian?
The role education plays in women's seuxal health?
How to use Sybian with your partner?
The 30 day Sybian challenge and what Dr. Mark thinks about this.
Wrap it up!
KEEPING LIFE SPICY – This week's addition to your sexy arsenal.
Tune in next week Nov 20, 2018 at 9AM PST / 12 noon EST on the Sexy Lifestyle Network for the next Conscious Living Show when we have the "Consensual Monogamy Conversation!
Until next time, Love Hard, Laugh More and Kiss Longer!
Kisses and Namaste,
Dr. Nancy
Follow Sybian On Social Media!
Website