Dr. Stephanie Sigler
Last Aired on June 16, 2023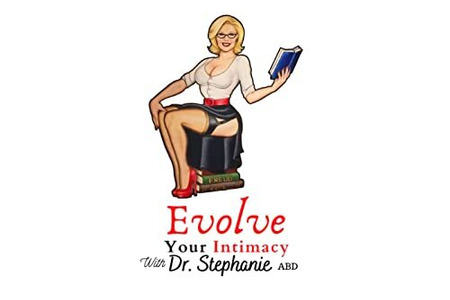 Guidance and Counseling for those looking to Educate, Enlighten and Evolve their Intimacy
Relationships and sexuality are complex, and there isn't a guide for each dynamic, and some of us were never taught how to navigate those waters. We work with couples, individuals, and those in alternative relationships seeking change, connection, or more in their relationships or sexuality. Many of us lack communication, have sexual disappointments, mismatched libidos, and more. We help design a relationship or sexuality that fits your needs instead of how society tells you things should be.
Stephanie is a Sex Therapist, & Licensed Mental Health Professional. She holds her Masters in Clinical Mental Health Counseling, specializing in alternative relationships and a PhD in Clinical Sexology.

---
---
Recent Blogs & Articles: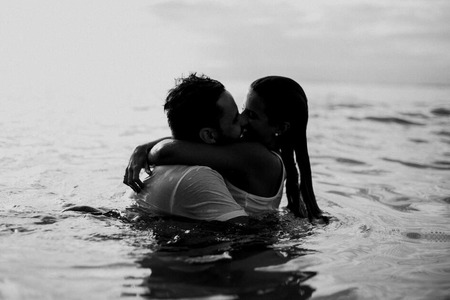 What is Intimacy, What are the Benefits, and How does one build Intimacy? While the word intimacy is closely associated with sexual activity, it encompasses much more. Eric Erikson described...
Read More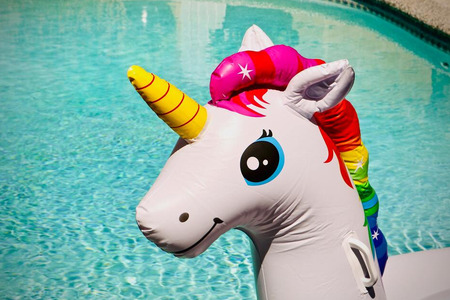 So, you want to be a Unicorn? There are unwritten rules and expectations for couples, throuples+, and groups looking for Unicorns and we want to share those with you. Let us guide you to becoming...
Read More
---
Podcasts:
---
Episode Links:
June 16, 2023
Do you struggle with sexual communication? Are you interested in exploring your sexual desires safely with your partner but are unsure where to begin? Join Dr. Stephanie from Evolve Your Intimacy, as she interviews Jack Polo, creator of Triple X Playground, the "Best Adult Sex Game Ever!" ™. TXP has created a naughty adult playground where "You Set the Environment, We Take It There" ™. This holistic tool is designed to help couples with those unfulfilled moments waiting to be unleashed, by providing the most exciting fantasies to reach the highest levels of climax while bridging the gap of communication, building trust, and creating stronger bonds in any adult relationship free of judgment and awkwardness.


May 12, 2023
Are you interested in going back to school… on a cruise ship? How about taking sex-ed classes on the Bliss Cruise? If knowledge brings power, then learning more about intimacy must bring more sexual pleasure, and a stronger, more secure relationship. Join us with Sexologist, Dr Stephanie, from Evolve Your Intimacy, as we find out all about her most recent voyage with Topless Travel on The Bliss Cruise doing her workshops and play-shops to another sold-out audience of open-minded people ready to explore their sexuality. There's no better place for couples to learn together and practice their new skills while on vacation with other sexy couples on the high seas.


February 2, 2023
Do you ever wonder how open-minded people learn their skills and continue exploring their sexuality as they navigate their sex lives within the alternative non-monogamous lifestyle? Join us on The Bliss Cruise with Topless Travel, together with Sexologist, Dr Stephanie from Evolve Your Intimacy, as we find out all about her first experience doing workshops and play-shops on The Bliss Cruise to a sold-out audience hungry to learn more about expanding their sexual relationships in order to continue to enjoy great sex together.


December 16, 2022
Have you decided to open up your relationship with your primary partner but you don't know where to start? Are you wondering what it means to be "in the lifestyle"? Join Dr Stephanie and Fox, from Evolve your Intimacy Podcast, as they take you through the various aspects of ethical non-monogamy and all the related pros and cons, ups and downs, and relationship dynamics that will help you decide if the lifestyle is right for you. From communication skills to relationship contracts, they get into the harder conversations that you need to have with your partner in order to be successful in the lifestyle or simply enjoy exploring your sexuality together.
July 15, 2022
Have you ever wondered what it's like for a male porn star who has to perform sexually on cue, in front of a camera? Perhaps they have some tips and tricks that can help you become a better lover? Join Dr Stephanie and Fox from Evolve your Intimacy as they chat with one of the most recognized performers in the adult film industry, Erik Everhard, who has dedicated his time and effort to helping high achievers by teaching them elite-level sexual skills in order to master the bedroom like they dominate the boardroom. Find out more about how men can unleash their sexual superpowers using pornstar tricks and tips.


June 10, 2022
Have you ever been shamed for wanting to try BDSM or even learn more about BDSM? Perhaps your partner or a friend has told you that BDSM is just "not right". Join Stephanie and Fox, from Evolve Your Intimacy, as they open up a conversation with one of the pioneers of BDSM, award-winning sexologist, and femme-dom extraordinaire, Dr. Gloria Brame. They discuss the intriguing lifestyle of BDSM and get advice on how to utilize some of the principles of BDSM to help overcome a sexual rut and she even explains where you need to begin before you actually start the practice of BDSM.
May 20, 2022
Are you looking for ways to increase your self-confidence, in and out of the bedroom? That's great, because we all know that self-confidence is one of the biggest sexual turn-ons. Join Stephanie and Fox, from Evolve Your Intimacy, as they engage in an honest conversation about self-confidence and celebrate real bodies. Because everyone struggles with parts of their bodies they don't like and we all have pre-conceived ideas in our heads about what we 'should' look like. By debunking some of those ideas, we could start to embrace our bodies instead of being ashamed of them.


February 25, 2022
Has your sex life changed since you turned 50? Are you longing to recreate that passion and lust for your partner that you had all those years ago when you first started dating? Join Stephanie and Fox, from Evolve Your Intimacy, with Sexologist, Dr. Laurie Betito, as they dive deep into discussions about passion versus sex, and find out how to ensure the viability of your relationship after the age of 50.


August 27, 2021
Are you open-minded and curious about ways to expand your relationship and explore your sexuality but your deep-rooted insecurities are stopping you from going there? Join us in a round-table discussion with Sex Therapist and Sex Coach, Stephanie and Fox, as we discuss how shame-based sex education and cultural constructs can create guilt and insecurities surrounding sex and sexuality and how we CAN overcome them with a strong, loving partner in a safe and non-judgmental environment like Hedonism II Resort in Jamaica.


February 5, 2021
Are you seeking to elevate your sexuality and sexual freedom? Are you looking for guidance or counseling on sexual exploration, sexual enhancement, and sexual discovery? Or perhaps you're simply looking for a sexual tune-up. Join us with Stephanie and Fox, hosts of The Kinky Koach Podcast and founders of TheKinkyKoach.com, providing licensed-certified professionals and educators as well as resources for those interested in expanding their sexual play and getting a better understanding of the various alternative lifestyles like swinging, polyamory, kink, BDSM, and hot-wifing, as we discuss what drives couples into consensual non-monogamy.