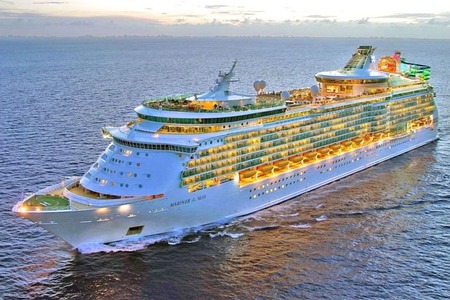 Bliss Cruise - Mariner of the Seas - November 2020
06 Jul - 07 Jul
All Day
Venue:
Mariner Of The Seas
Location:
Port of Miami
---
This event has passed
Check out our Current and Upcoming Events
Port of Miami
RCI Mariner of the Seas
The Royal Caribbean Mariner of the Seas holds approximately 3,300 passengers. This 7-night clothing-optional adventure will be couples only and departs from the Port Canaveral, FL with stops in Antigua and St Maarten.
The 2020 Bliss Cruise production on the Celebrity Mariner will feature lifestyle nightly themes, the highest quality DJ's, an all-genre presentation of hits, live music bands, daily activities designed for couples to connect, superior educational seminars, hands-on professional workshops, poolside and rooftop special events, along with the largest full-service and expanded play rooms at sea. BOOK NOW
Sexy Bucket List
This 7-night clothing-optional adventure is a must for your 'sexy bucket list'.
Couples Only
Join us for couples-only sexy vacation. Adults 21 or older only which means...NO kids allowed!
Itinerary
Departing Nov 6th from Port Canaveral, FL with stops in Antigua and St Maarten
Clothing Optional
All open decks and pool areas on the ship are clothing optional... so let the sun shine on you! We'll even have some clothing optional shore excursions too. BOOK NOW
Meet New Sexy Friends
Ice breakers and organized meet and greet help you meet new couples quickly.
Seminars and Workshops
Participate in workshops and seminars and explore new areas of your sexuality and find out more about your sexy lifestyle.

Playrooms
Experience multiple sexy play areas that are designed to meet your level of comfort and interest. BOOK NOW
Entertainment
Evening entertainment and late night dance parties keep the vibes going all night long. Themed parties add a little extra fun to dressing up & heading out for the night.