Tabu Social Club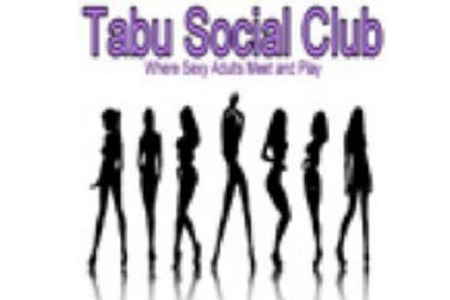 TABU Social Club is a Private Membership Club catering to mature adults 21 and over.

You MUST be a Member to enter TABU Social Club
Tabu's cardinal rule: NO means NO

Membership is available at the door for couples and single females ONLY.

Couples are a female and a male as defined by membership rules. You will have fun ... respect is key ... TABU is SEXY and Erotic yet VERY Respectful...

We are BYOB so bring your own alcohol. We provide all the set ups and refrigeration at no charge. No coolers needed.

In order to ensure the privacy of our members, TABU Social Club does not allow cameras or recording equipment of any kind in the club. The use of a camera phone to take pictures is strictly prohibited. Any such devices will be confiscated and appropriate action will be taken including but not limited to immediate and permanent revocation of your membership without refund.

No Drugs of any kind will be tolerated.