Learn How to Have Great Sex with Organic Loven's Erotic Seminars
Posted by sistersofsexual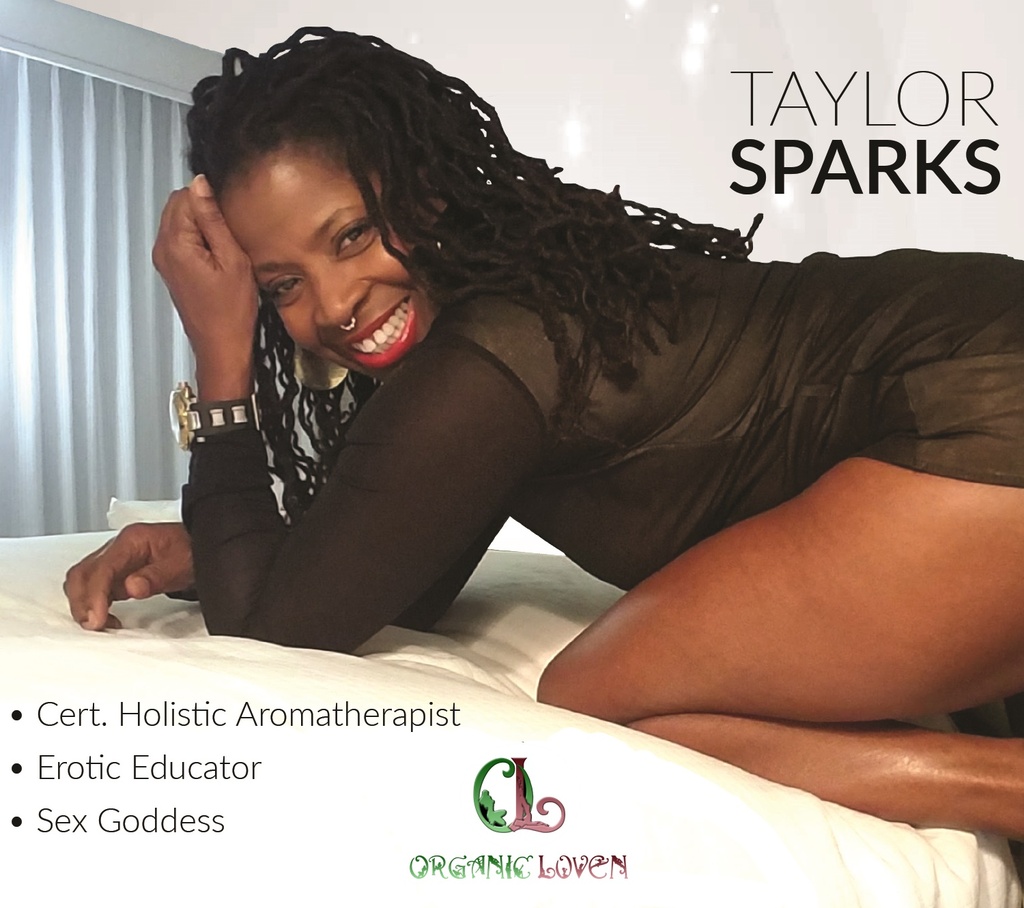 Find out how to have great sex, how to select the toys you play with and how to tap into your sexy self. These hands-on seminars can be booked for events or groups or find out where we'll be next to participate!
Seminar: Spanking For Lovers. Your Ass Or Mine?
An Ass-piring Seminar On the Culture, Anatomy and Positions of Spanking
Ever wonder why you like slapping your woman on the behind as she walks by, as she's doing the dishes, as she gets out of bed, and during sex...you may be a spankophile! If taking a strap or paddle to your man's naked behind and chastising him for not 'doing as he was told' makes your juices flow...you may be a spankophile! In this fun, interactive seminar based on the popular book, Spanking for Lovers, we cover the culture, anatomy and positions of spanking! Yes, its BYOB (bring your own behind)!
Seminar Highlights:
Find out what a spankophile is!
Learn the anatomy of spanking
Discover great spanking positions
For any body type, any ability, any age
Seminar: How to Make Good Pussy, Better
(Alternate Title: How To Make Good Loven, Better)
Loving yourself organically and Liberating your flat sex life!
This fun hands-on, 'bodies-on' and informative seminar is lead by erotic educator and sex goddess Taylor Sparks. We'll cover the dangers of conventional condoms, lubricants and non-medical-grade sex toys. Learn how to have great sex and safer sex using vegan and organic products. Find out ingredients should never, ever enter the 'precious petals.' The fun really takes off with a live demo of our top selling Liberator sex pillows and shapes. You'll learn how to take your sex life to new depths with positions that make sex more comfortable for one, two or three people at a time! All participants leave with free samples and discount coupons for future purchases on organicloven.com.
Seminar Highlights:
Learn about safe materials for sex toys
Discover all-natural and organic intimate body products
Live demo of Liberator sex pillow and shapes for various positions
For any body type, any ability, any age
Free samples and coupons for organicloven.com
When Your Hips Don't Lie: Sex Positions For Real Life Bodies
They say we are all the same size when we are laying down, but what happens when we want to have sex standing up or in some other position? What do you do when there is a big height differential or body size? How do you accommodate mobility issues and still have a good time without getting somebody hurt?

In this seminar we will explore and discover all the fun, flexible and not so flexible ways to indulge in your best sex. Get ready to learn and practice such positions as: Capture the Flag, the Fox Hunt, the Pedestal, the Bound Butterfly, the Carnal Clutch, the Drawbridge, Side Winder and my favorite, the Supreme Being and more!
Seminar Highlights
Learn which are the best sex positions based on your body
Discover which sex positions are best if you have mobility issues
Live demo of Liberator sex pillow and shapes for various positions
For any body type and physical abilities.
Book Us to Speak to Your Group!
Have a group that needs a little enlightening? Use the contact form below to find out about booking Organic Loven and Taylor Sparks to speak to your group.
Questions? Give us a call at 866-978-2111 or fill out our contact form below the Subscriber