Intimate Earth Defense Lubricant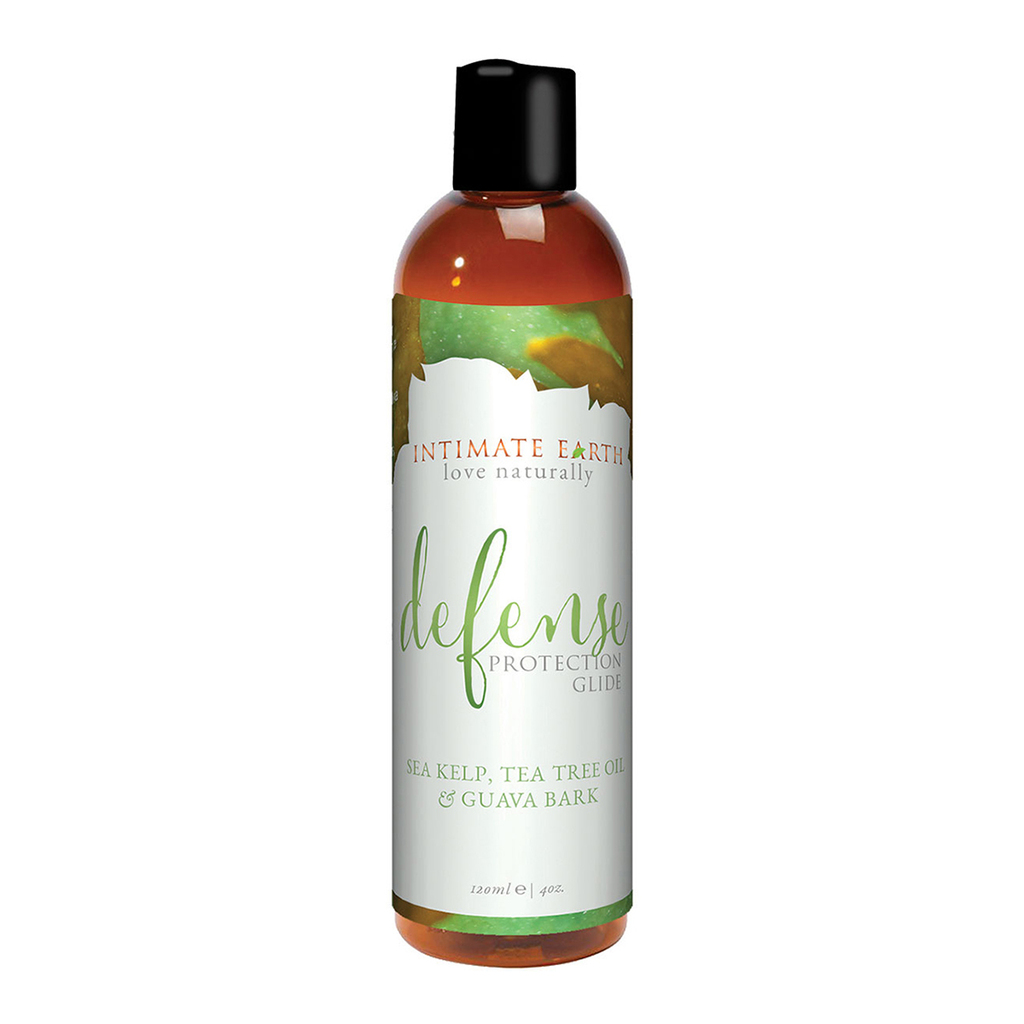 This is an exciting breakthrough in glides. A recent study conducted by researchers from The National Cancer Institute (NCI) found that -- in a test tube -- carrageenan, as an ingredient, inhibits the infectious ability of viruses that cause cervical cancer and genital warts. Guava Bark - is used in the Amazon to prevent yeast infections, applied to wounds or used as a douche to help and prevent yeast infections. In Brazil guava is considered an astringent for wounds.
INGREDIENTS

Purified Water (Aqua), Carrageenan, Polysorbate 20, Sodium Benzoate, Potassium Sorbate, Citric Acid, Alcohol, Psidium Guajava Fruit Extract, Aloe Barbadensis Leaf Extract, Cymbopogon Schoenanthus Extract, Lycium Barbarum (Goji) Fruit Extract, Lealeuca Alternifolia (Tea Tree) Leaf Oil.