Glyde Ultra Vegan Condoms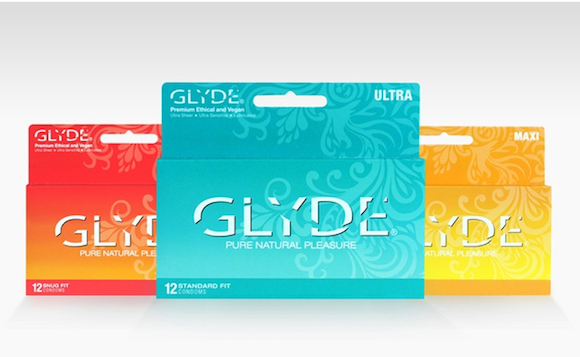 GLYDE Ultra vegan condoms are made from a special blend of thistle extract with rubber latex that gives a double boost in terms of comfort, pleasure and performance to both sexual partners. Best of all these condoms lack parabens, talc, spermicides or even gluten making them allergen free, comfortable yet clean. As for the texture, the Ultra condoms are hair thin yet durable with a light lubrication and silky texture – bringing you closest to the real thing.
Certified by the Vegan Society, FDA and CE approved, GLYDE Ultra condoms are designed to exceed all global standards of perfection when it comes to odor, strength and resilience. Get your 12 pack today and experience the protected natural way to make love today!
No petrochemicals, parabens, gluten, talc or spermicides
Extra sheer and silky texture, lightly lubricated
Double washed to eliminate unpleasant latex odor
Exceed global requirements for strength and resilience
Certified Ethical & Vegan and Fair Trade by the Vegan Society
FDA and CE approved
Available in 12-packs or 100 count bulk boxes