Aloe Cadabra Organic Lubricant
Posted by sistersofsexual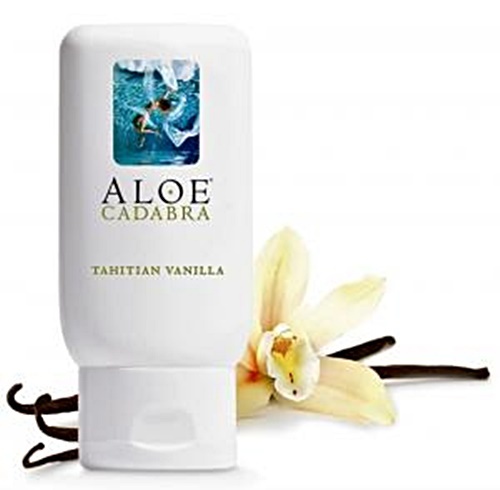 Aloe Cadabra Organic Lubricant Vanilla. Aloe Cadabra is an all natural personal lubricant made from 95% organic aloe vera. Try it for vaginal dryness, sex after menopause and anyone looking for a natural organic lubricant with no petroleum or silicone. Aloe Vera and enriched with a special blend of natural ingredients. Nourishes while it moisturizes for a smooth, pleasurable glide. Contains no parabens or harsh chemicals.

Lubricant features: pH balanced, edible, latex condom compatible, absorbs cleanly with no sticky mess. Healthy conscience by being anti-bacterial, anti-microbial, anti-fungal. Supports body's natural healing process by carrying vitamins and nutrients to skin. Safe for all skin types. Also helps to restore natural vaginal moisture. Aloe Cadabra is the smooth and silky organic surprise that is more fun and safer for you than the harmful chemical brands. Pleasurable for you, and delightful when shared with a partner. Lubricates as it eliminates dryness! The juicy aloe sensation is a gynecological health ally and a dream come true. Aloe based lubricant contains Vitamin E to soothe and nourish while lubricating. Can be used frequently to moisturize, soothe and lubricate dry vaginal tissues. Allows for glide, ease and effectiveness. New discreet packaging. Non-graphic label. Non-graphic 2.5 ounces size small plastic bottle.

Suggested uses: Apply liberally to both you and your partner. Organic, all natural food grade gel soothes your most sensitive tissues with a lubricity that magically enhances all intimate encounters. Latex condoms compatible. Will not harm sex toys. Not a spermicide. Will not prevent sexually transmitted diseases. Safe if ingested. As natural as nature.