Spiritual Slut Online Program
Posted by Sex_Uninterrupted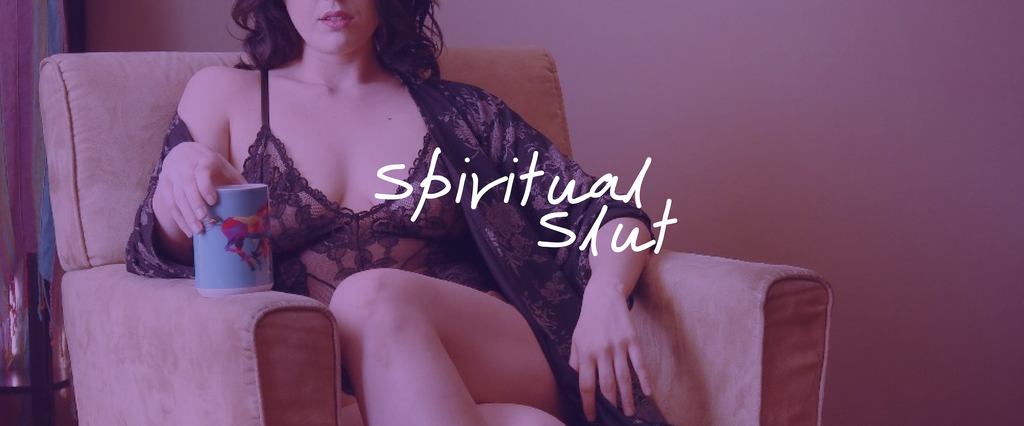 I was you once...

I hide my sexuality and bisexuality from my partner and the world...
I felt repressed & angry because of it..
I felt alone...
I didn't know how to explore my sexuality.
I didn't know how to open my relationship up.
I didn't know how to get what I want sexually.
I didn't know how to explore my bisexuality.
Are you ready to change that?
BECAUSE I AM HERE TO HELP YOU
I know what it's like. I HAVE BEEN YOU.
​I went from cheating, hiding my sexuality and not be true to myself to understanding my sexuality and able to experience what I desired.
​I went from feeling repressed sexually to being able to freely communicate my fetishes and desires to my partner and exploring them.
Evolving your consciousness requires all levels to ascend and your sexuality is screaming for more.
work with me over the 8 weeks
​★ 8 video lessons + bonus material
★ coursework to start your sexuality journal
★ join an amazing & supportive Facebook group
​★ evolve sexually and become conscious of your sexuality
★ meet amazing new friends in a safe & judgement-free space
★ gain better communication skills learn and learn to ask for what you want
★ experience less conflicting internal dialogue and shame surrounding your sexuality
I EMPOWER WOMAN TO DISCOVERER THEIR AUTHENTIC SEXUAL SELVES AND EXPERIENCE INTIMATE, OPEN AND SHAME-FREE SEX.
VISIT THE WEBSITE HERE FOR COMPLETE COURSE CONTENT, QUESTIONS AND COST.