Sex Uninterrupted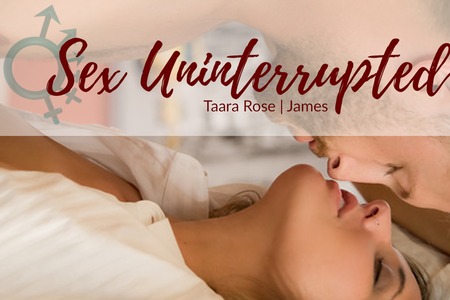 Business Description
Do you have a desire to explore non-monogamy? Are you repressing what you want sexually in order to fit in the "box"? Do you feel like if you express yourself sexually you will be judged or shamed?

Sex Uninterrupted with Taara & James brings sexuality and the Swinger Lifestyle to the forefront of the conversation. They are an early 30's couple sharing their experiences and expertise of consensual non-monogamy, to help bring a fresh perspective to relationships, sex and sexuality. Non-monogamy and the Swinger Lifestyle is so much more than you can imagine. Open your mind, heart and expand your imagination - you will find your desires and fantasies can come true! Get out of the box with us & listen live every Monday at 8pm EST and 5pm PST!

Sex Uninterrupted believes in demystifying the stigma surrounding the Swinger Lifestyle community. We are a passionate, spiritual, intimate couple and always looking to explore and find new adventures. We host a radio show, local events, write articles and reviews and share all kind of information when it comes to non-monogamy and the Swinger Lifestyle. We desire to change what people think about the Swinger Lifestyle and non-monogamous relationships. We want to inspire people to embrace their sexuality and awaken their inner sexual being!

Most Recent Episode
Polyamory - Discussing a Different Type of Non Monogamy
What if you fall in love with someone else in the Lifestyle? What happens if you feel love for two people at once? Is polyamory an option?
Guests
Kim Guest
Kristen Guest
Business Info:
Business Type: Sexuality
Business Category: Content Contributer, Dating, Entertainment, Host, Kink & BDSM, LGBTQ, Millennials, Pleasure Products, Podcast, Relationships, Safe Sex, Seminars & Retreats, Sex Ed 101, Sexuality, Social
Website 1: https://www.sexuninterrupted.com
Website 2: https://www.patreon.com/sexuninterrupted
Episodes Archive:
---
Featured Blog Posts
Featured Products & Sponsors
Featured Galleries