Dragonfly ~ Pure Orgasmic Love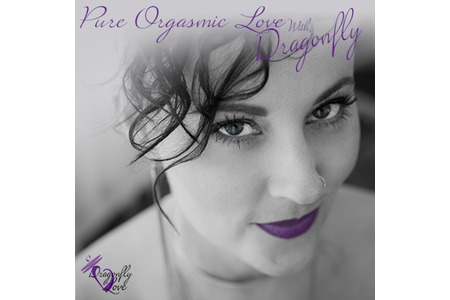 LOVE. INTIMACY. CONNECTION. PLEASURE.

Discover new ways to experience connection, amazing sex and intimacy while creating a life that maximizes your happiness through building a joyous pleasurable relationship with yourself and your partner(s).

Dragonfly believes the healthiest and most nourishing relationships must honor and embrace our erotic natures, and your whole self. We are all individuals, with unique bodies, emotions, wants and desires.
Her intention is always to help you discover and accept your most erotic, sensual, and loving self. To help you expand your mind and body in a way that you never thought was possible, especially when it comes to your connection with yourself, your sexuality and to deepen the connection with your partner(s).

Let's celebrate all of what makes us beautiful inside and out in a nurturing deeply connective somatic way.
Discover Your Pure Orgasmic Love for Your Body…
Join Dragonfly on this complex yet beautiful journey at a Seminar, PleasurePlayshop™, Gateway Weekend Event or Pure Orgasmic Love Retreat!
Business Info:
Business Type: Sexuality
Business Category: Alternative Lifestyles, Educator, Kink & BDSM, LGBTQ, Nutrition, Podcast, Relationships, Safe Sex, Seminars & Retreats, Sex Ed 101, Sexuality, Wellness
Website 1: https://www.dragonflylove.me
Website 2: https://www.pureorgasmiclove.com