Organic Loven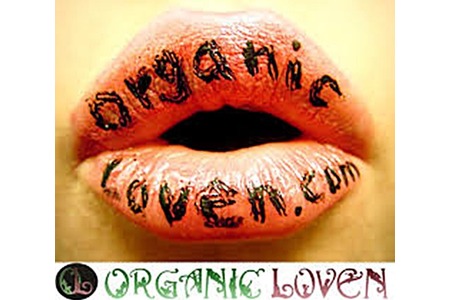 Many intimate products out there can contain damaging chemicals, porous materials and battery-consuming motors. How can you know what's best for you? You start by honoring your body, inside and out.

Organic Loven seeks out the safest and most nourishing pleasurable intimate products for its customers. We assure that people can love, be sexy and never worry that products enhancing their pleasure would do them harm. All lubricants, body washes and condoms available to our subscribers and shoppers are eco-friendly and free from any chemicals. All products labeled "organic" are Certified Organic. All toys are comprised of body-safe, non-porous materials such as medical-grade silicone, stainless steel, glass, sustainable polished wood, or ABS plastic. Whether you are purchasing your first toy or your fifteenth, you can feel confident that products you receive from Organic Loven have been vetted and verified to be truly body-safe.

Organic Loven is the ONLY adult subscription box to include ECO-FRIENDLY body products, BODY-SAFE adult toys, and SEX-POSITIVE books. Our online shop carries an even wider array of these same, quality intimate products. This includes artisanal, handmade, one-of-a-kind toys. For those seeking out more on sex and intimacy, we provide erotic seminars from erotic educator and sex goddess Taylor Sparks.
Business Info:
Business Type: Sexuality
Business Category: Alternative Lifestyles, Content Contributer, Educator, Entertainment, Exhibitions, Kink & BDSM, LGBTQ, Media & Press, Personal Care, Pleasure Products, Professional Services, Promotional Items, Relationships, Safe Sex, Seminars & Retreats, Sex Ed 101, Sexuality, Subscriptions, Travel, Wellness
Website 1: https://www.organicloven.com
Website 2: https://www.sistersofsexuality.com