Jet Setting Jasmine LLC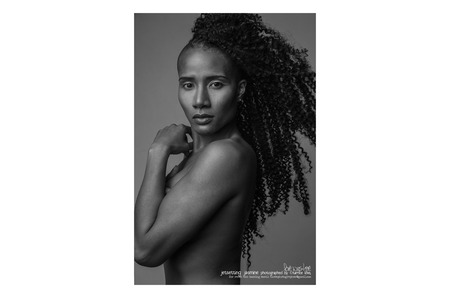 Jet Setting Jasmine, LLC. was founded in 2010 by co-owner, Jasmine. In her 30's, Jasmine felt that she was chafing against the societal norms and definitions of a woman and throughout the course of speaking with other women, she realized that she was not alone in this feeling. A Licensed Clinical Therapist with a Bachelors of Art in Sociology, Masters of Clinical Social Work and Masters in Aging studies, Jasmine has an innate ability and need to help others, so this was an opportunity for her to take the risk of exploring herself intimately and take everyone along for the ride, for a nominal fee — the birth of Jet Setting Jasmine!

Jasmine values the incorporation of health and wellness in all aspects of the Jet Setting Jasmine Fantasy Flight model. Jasmine brings the unique elements sexiness and confidence to her Body Altitudes classes with her experience as Steel & Stilettos and Fantasy Flight Fitness creator, K.I.S.S. (Keep It Strong & Sexy) and Pole Dance Instructor! She is also a certified Zumba Instructor (ZIN) and Licensed Booty Jam Fitness TM Instructor. Take a tempting Jasmine class to elevate your confidence or contact her for a Mind Over Matter Wellness Consultation.

In 2010, Jasmine was also introduced to King Noire, who brought a completely different perspective to Jet Setting Jasmine, LLC. He joined her to become a partner not long after starting the company. King had spent 12 years in the Adult Entertainment industry, including Fetish Training & Fantasy work and live shows before meeting Jasmine. Their varied experiences meshed perfectly!

The experience in Adult Entertainment has allowed King to add to his natural repertoire of pleasing women and educating couples. The company uses a sensual approach to Sexual Wellness & Education for the willing adult to deliver women and couples a full experience through imagery techniques, and demonstrations. King's number one priority is centered around pleasing each client and introducing all passengers to the "The Renaissance of Making Love".

Both King and Jasmine are SexPerts and contributing product reviewers for California Exotics who have traveled the country hosting SexEd Workshops and highlighting the more erotic side of sensuality through Fantasy Flight parties. Giving back is very important to Jet Setting Jasmine, LLC so Jasmine and King host workshops & fundraisers for helping organizations such as Domestic Violence Shelters, with an effort to redefine self-concepts & identify and nurture healthy sexual/intimate behaviors. One of Jet Setting Jasmine, LLC.'s biggest goals is to empower women and couples to explore their sensuality and new forms of intimacy.
Business Info:
Business Type: Sexuality
Business Category: Dating, Entertainment, Family, Kink & BDSM, Podcast, Professional Services, Relationships, Safe Sex, Seminars & Retreats, Sex Ed 101, Sexuality, Social, Wellness
Website 1: https://jetsettingjasmine.com
Website 2: https://jetsettingjasminexxx.com