Getmine Healthy Pleasure with Dr Mafe Peraza & Dominnique Karetsos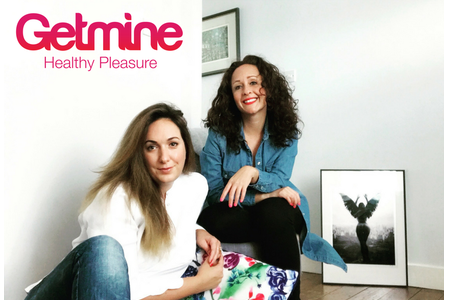 Business Description
First smart wearable stimulator for women

Globally Patented, our hands-free device with body responsive technology adjusts and responds with tailored sensations for each unique woman.
Our device delivers unrivalled pleasure, with the promise of fulfilling healthy sexual engagement for 1.9 billion women who fail to experience climax.
The benefit is healthy pleasure. The meaning is social change to strike taboos and shifting behaviour to incorporate pleasure as health.
GetMine is a female centric company who's mission is changing the world of sexual health, for good. Bringing to every women: information, education and innovate sexual health devices. Empowering women to explore pleasure and consciously connect with their sexuality

GetMine not only merges cutting edge technology with innovative devices, but strives to break taboos and shift the dialogue about female sexuality.
Most Recent Episode
The Curios history of dating. From Jane Austin to Tinder
Dating in 2019: it's a mess of a million online profiles, game-playing message relays and swallowed emotions.
But did our ancestors have it any easier?
Guests
Nichi Hodgson