Lady V, a female "Viagra*" by MintRx
Posted by GetLadyV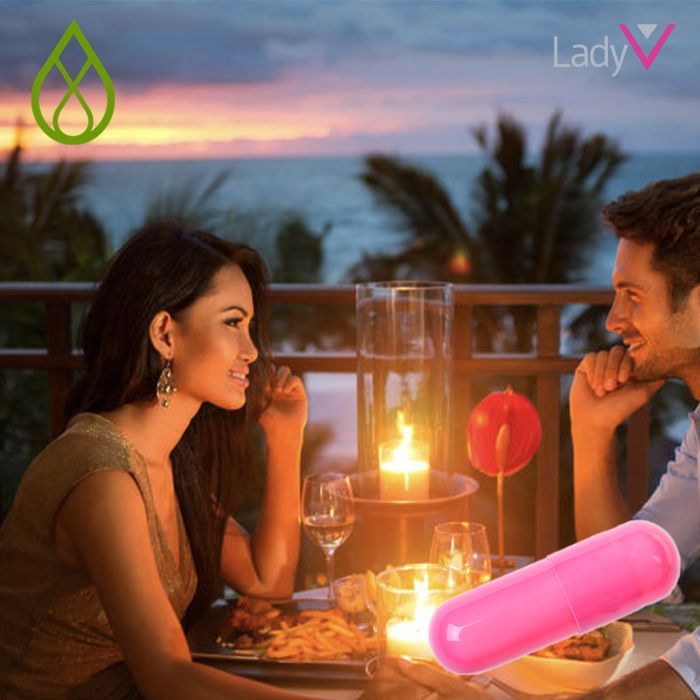 Lady V™, a female "Viagra*" for Me!
It's here! Lady V is for women of any age and available exclusively and customized for you at Mint Pharmacy to address the very real issues of vaginal dryness, pain during sex and low libido.**
Those symptoms go by medical diagnoses Vaginal Atrophy, Female Sexual Dysfunction (FSD), Genitourinary Syndrome of Menopause (GSM), and Female Hypoactive Sexual Desire Disorder (HSDD).
But lay woman's terms could be:
I'm too tired, too stressed
Sex, what's that?
That ship has sailed
Even though women may joke about it, limit the discussion to close friends and think that low libido is just a fact of life at a certain point, it doesn't have to be. That's why Mint Pharmacy is offering, women's "Viagra." Lady V is a proprietary blend of sildenafil and oxytocin developed to revitalize women's sexuality.
Don't dismiss the need for medical help. Vaginal atrophy, FSD, GSM, and HSDD significantly impact women's physical and emotional well-being.
HSDD refers to low libido, lack of sexual fantasy and inability or difficulty becoming aroused. Stress and depression top the list of negative effects. An estimated one-third of the female US population experiences HSSD.1
The symptoms of vaginal atrophy, FSD and GSM include weakened pelvic floor muscles, thinning of vaginal tissue, dryness and frequent urinary tract infections.2 Incontinence can result if left untreated. All are progressive conditions and one may lead to the other.
Surveys and studies by general practitioners, gynecologists and the World Health Organization, among others, show FSD impacts over 40%3 of women in all age groups. Yet, women rarely discuss it with their physician or are "heard" by the medical community. Many of the affected women themselves do not recognize that the issue is chronic. Let's change that!
How does Lady V work?
Sildenafil, the active ingredient in Viagra, appears to affect women similarly to men. To treat erectile dysfunction (ED), sildenafil increases blood flow to the penis. According to The Effect of Sildenafil Citrate on Uterine and Clitoral Arterial Blood Flow in Postmenopausal Women, Sildenafil also increases blood flow to the clitoris and uterus and stimulates vaginal lubrication. A study of premenopausal women showed sildenafil improved sexual arousal and other indicators of sexual enjoyment including orgasms. The benefits also increased sexual fantasies and thoughts leading to more sexual encounters.4
Sildenafil works by inhibiting phosphodiesterase enzyme, PDE 5, which in turn facilitates increased blood flow to the vagina and clitoris.
These effects may bring life back to a women's reproductive system. When pain is eased, stimulation increases. This leads to more sexual activity which further increases blood flow and lubrication. It's like working out and eating healthy. They create a healthy cycle.
Oxytocin impacts the physiological, mental and emotional parts of sex. Sound complicated? Well, yeah, the human body is "kind of" a miracle. The second part of this is the one we all yearn for and wish we could have every day. You know, when it all seems to come together in an instant. Love at first sight,5 kismet, Hollywood romance, chemistry, etc. We humans have a lot of words for it and justifiably so, but more on that later.
So what is oxytocin? It's a naturally-occurring hormone that's part of the "happy four-pack". The others are dopamine, serotonin, and endorphins.6
Oxytocin: the love hormone
This is the "bomb" for sex. Oxytocin floods the body during orgasm and gets in our heads when we're with someone romantically. It cements bonds between couples, creates fidelity and sets off fireworks. Peaceful coexistence in society thrives on oxytocin. Trust among family members and friends is formed with the help of oxytocin. To facilitate labor and promote mother-child bonding, oxytocin levels soar.7 There's evidence that oxytocin can even help with weightloss.8
Getting back to S-E-X. Sildenafil and oxytocin may have a synergistic effect. Their combined impact is greater than each would have individually.
So why do we have so many words to describe sex and romantic feelings? We are social beings and whether we want to procreate, be in a sexual relationship or both, sex plays a large role in our physical and psychological health. Absence of sex, romantic and physical connections plus a low libido is a sure recipe for depression.
Sex is bonafide exercise
Sex increases heart rate. Aerobics: Check!
Sex strengthens vaginal muscles, arms, legs. Strength training: Check!
Sex encourages interesting positions. Yoga, Check!
Then the bliss. Runners high, the zone, meditation: Check!
Quantifiably, women's sexual vitality is at higher risk to external and internal forces than men's. Childbirth, hormonal changes, age, illness, work overload, societal pressures and judgments, all chip away at women's physiological and emotional capacity for sexual fulfillment.