Conscious Living Sexuality with Dr. Nancy and her husband, Dr. Mark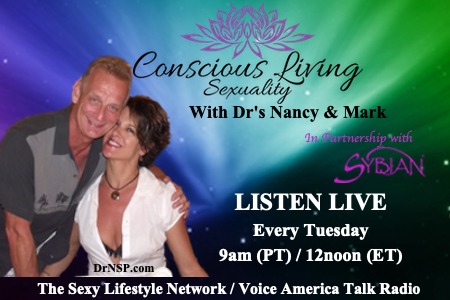 Business Description
Dr. Nancy holds a Doctorate Degree in Human Sexuality, Board Certified Clinical Sexologist, Sensual Yoga Therapist, Event Creator, TV & Radio Personality, Author. Dr. Mark is a board certified Internal Medicine Doctor, a Yoga Therapist and 5th degree black belt in Kenpo Karate.
Most Recent Episode
Exploring Sexual Boundaries
Today the doctors share some spicy hot ideas of building up the heat in the bedroom. Using fantasy, toys, sex games and more can shift a boring bedroom into a passion suite!
Episodes Archive:
---
Featured Blog Posts
Featured Guests
Featured Products & Sponsors
Featured Travel & Events
Featured Galleries