Conscious Living Sexuality with Dr. Nancy and her husband, Dr. Mark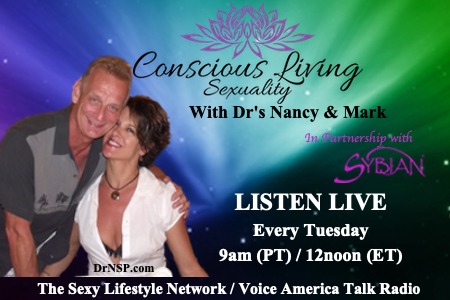 Business Description
Dr. Nancy holds a Doctorate Degree in Human Sexuality, Board Certified Clinical Sexologist, Sensual Yoga Therapist, Event Creator, TV & Radio Personality, Author. Dr. Mark is a board certified Internal Medicine Doctor, a Yoga Therapist and 5th degree black belt in Kenpo Karate.
Most Recent Episode
Dr. Nancy, Please make my wife...
Hear what some of the most common questions a Sex Doctor gets and the answers to them.
Episodes Archive:
---
Featured Blog Posts
Featured Guests
Featured Products & Sponsors
Featured Travel & Events
Featured Galleries