A to Z of Sex with Lori Beth Bisbey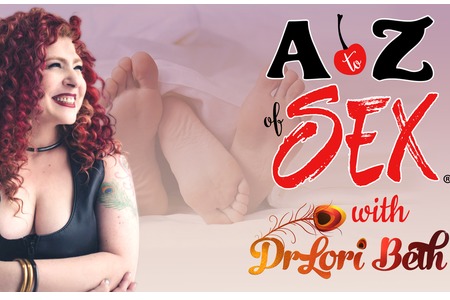 Business Description
ON THE A TO Z OF SEX
I explore the A to Z of Sex and everything in between. Learning your erotic A, B, C's is fun! Topics covered include arousal to bisexuality to BDSM to monogamy to polyamory. I uncover taboos and provide outside the box solutions to intimate issues. All genders, orientations and desires are welcome. My guests join me to explore all aspects of sex and relationships. We debunk myths, look at trends and set some trends of our own. On the show I use a combination of special guests including experts and ordinary individuals with experience of the issues we discuss. Please call in to the Q and A segment or submit your questions in advance via email. The only stupid question is the question that is not asked, go ahead, ask whatever you like! I guarantee that at least a dozen other people have the same question you have and are too embarrassed to ask. Each week I give you some tips, tricks and teach skills that will help you to create the sex life you have always desired.

HOST BIO
Dr Lori Beth Bisbey is a registered psychologist, ACC certified coach specialising in sex & intimacy, relationships and resolving trauma. She has expertise working with people who choose alternative lifestyles, is kink knowledgeable and polyamory knowledgeable. She has worked with individuals, couples and poly groups for over 30 years to help them create and maintain their ideal intimate relationships.

Lori Beth is a professional speaker and educator on relationships with sexuality and has spoken to large and small groups in the UK, Europe, USA, and Canada. She frequently talks about consent, non-monogamy, kink, BDSM and authority transfer. Her weekly podcasts the A to Z of Sex ™ and Sex Spoken here have been running for two years. She is the author of three books, blogs regularly on her website, for Yourtango.com, Scarlet Ladies and as a guest poster on a wide variety of sites.

Lori Beth's mission is to take sex and conversations about sex from the shadows to the light. She offers therapy and coaching in person in her central London office. She provides intensive therapy and coaching in person when travelling. She works with individuals, couples, polyamorous groups in person and via video link. Lori Beth provides coaching and therapy in a group format as well in person and via video link online. She is the coach for the Scarlet Circle, a once monthly coaching group for women that is organised by Scarlet Ladies UK. Lori Beth offers a variety of online courses on her website and runs live events 10 times per year including retreats for individuals, couples and mixed groups.
Most Recent Episode
P is for Parenting and Sex
In this episode, we will talk about issues that arise around sex when we are parenting our children.
Guests
Anita Cassidy
Business Info:
Business Type: Media & Information
Business Category: Alternative Lifestyles, Books, Content Contributer, Conventions, Educator, Host, Kink & BDSM, LGBTQ, Mens, Millennials, Podcast, Professional Services, Relationships, Safe Sex, Seminars & Retreats, Sex Ed 101, Sexuality
Website 1: http://drloribethbisbey.com
Website 2: https://atozofsex.com
Episodes Archive:
---
Featured Blog Posts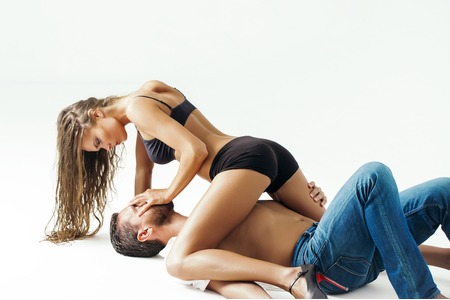 Yes, really. If you're offended by the notion that BDSM may hold powerful answers to the issues raised by the #MeToo Movement, it's likely because you don't have a clear understanding of authority...
Read More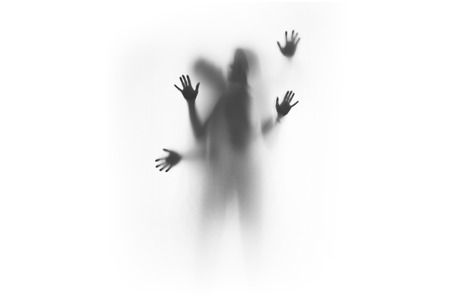 A is for Arousal which is where sex begins. There is no sex without arousal. Arousal begins in the mind. Even for those of us who first experience arousal through visual means...
Read More
Featured Products & Sponsors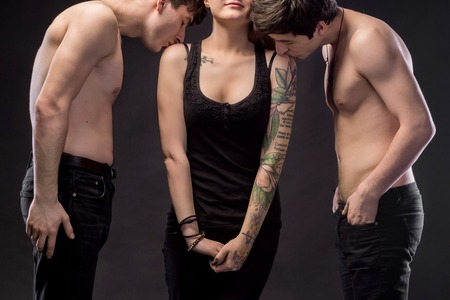 Have you wondered how people manage polyamorous relationships? Do you find it difficult to agree on a structure and rules that work? Some people make it look so easy. They manage multiple romantic and sexual relationships and it appears seamless. If you have had problems deciding...
Read More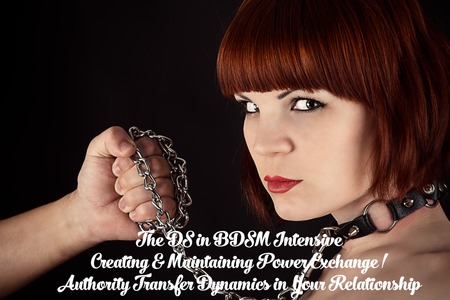 Do you dream of an "old fashioned" relationship where you obey your partner and your partner takes responsibility for looking after you? Do you find sex dull when it is soft, gentle and both of you are sharing equally? Instead, you crave rough, intense sexual exchanges that...
Read More