The Sexy Lifestyle with Carol and David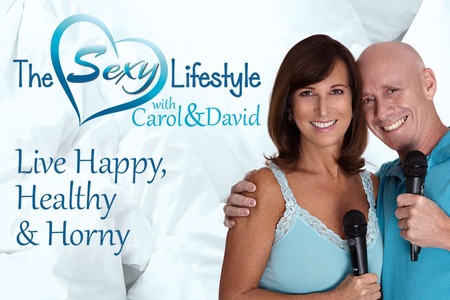 Business Description
Carol and David are a strong committed couple, who are passionate about making their relationship the best it can be. Experts on the swinging lifestyle and real-life swingers themselves, they are an open-minded, fun-loving couple with a sexy energetic vibe.
By applying their Sexy Lifestyle strategies to their own couple, Carol and David learned how to build and strengthen their own marriage. This dynamic duo serves as each other's best friends and biggest fans and have an amazing sex-life together. From previously failed marriages to a solid fulfilled relationship, they figured out a formula that works for them. And now, they coach other couples on the benefits of living The Sexy Lifestyle.
In addition to running The Sexy Lifestyle Network, Carol and David are working on a passion project as executive producers and writers of the screen play, THE BIG SURPRISE, a sexy romantic comedy based on their real-life swinger experiences.
Carol and David are sex-positive public figures and influencers with a mission to inspire others to spice up their sex lives and live happy, healthy, and horny, every day!


Most Recent Episode
LIVING AN ORGASMIC LIFE
Do you find it difficult to surrender to pleasure and just let go? Does your erotic-self seem alien to you? Then, it might be time for some sexual healing.
Guests
Xanet Pailet
Business Info:
Business Type: Media & Information
Business Category: Alternative Lifestyles, Content Contributer, Educator, Guest, Host, Media & Press, Network Sponsor, Relationships, Sexuality, Travel
Episodes Archive:
---
Featured Blog Posts
Featured Guests
Featured Products & Sponsors
Featured Galleries
Featured Media & Press