BriNJoe-The LS Advocate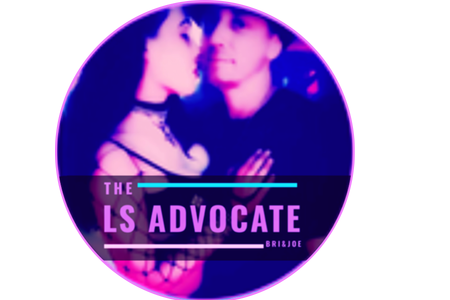 BriNJoe- The LS Advocate

Hi, We're BriNJoe
We're Entertainers & Entrepreneurs, Niche Market Specialists, In Love… and Of Course... Advocates Of The Lifestyle!
Take a Look at Our Site, Your Resource For
LS Entertainment, Stay Current With The Latest LS News, Media, Announcements and The Latest Promotions and Trends From The LS Brands We Love! Find Your Party!
Local, National and International Events, Adult Travel & The Venues, Resorts, VIP Event Producers & Promoters Responsible For The Making Of The Hottest Events Listed On Events.BriNJoeLS.Com
In Addition To Providing The Lifestyle Source For Lifestyle Entertainment, Also Use The Entertainment Platform Established Online, Social Media & IRL To Offer Affiliate Marketing.
We Appreciate The Value in Affiliate Marketing. We have the websites, the platforms and the skill set necessary to successfully provide Affiliate Marketing Services. In Addition To Affiliate Marketing, Brand Ambassadorship is a Service We Have a Great Deal of Experience With & Enjoy Thoroughly!
BriNJoe Also Offer Lifestyle Event & Entertainment Marketing & Promoting.
In Regards To The Marketing Services We Provide VIA Our Digital Marketing Agency LStyle Media Social, Refer To Our Site LStyleMediaSocial.Com To Learn More and To Book Your Free Consult!
Business Info:
Business Type: Travel & Entertainment
Business Category: Club, Content Contributer, Entertainment, Event Organizer, Marketing & Advertising, Media & Press, Millennials, Professional Services, Promotional Items, Subscriptions, Travel
Website 1: https://brinjoels.com
Website 2: https://events.brinjoels.com