Resources and Recommendations
Are you looking to get more from your relationship? Why is it that some people just seem to have a better sex life, better marriage and a closer more meaningful relationship?
Carol and David are here to help you achieve better… better love, better sex and a better, more intimate relationship. You know it's  never too late to start again so, try something new, spice-it-up and you just might have the best sex ever.
Venus Couples
Coming Soon – The newest sexy social network. Connect with your sexy friends, book sexy-fun events and share your uninhibited experiences.
Doc Johnson
Doc Johnson is the largest pleasure products manufacturer in America, celebrating 40 years. Congratulations!
Malibu Strings
Sexy swimwear and clothing for the uninhibited. Malibu String Bikini Company has become a favorite for customers around the world.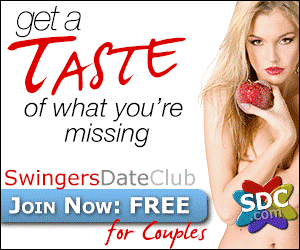 Featured Podcast
Brian Sloan, inventor of the Autoblow2, hosts the world's first vaginal beauty competition.